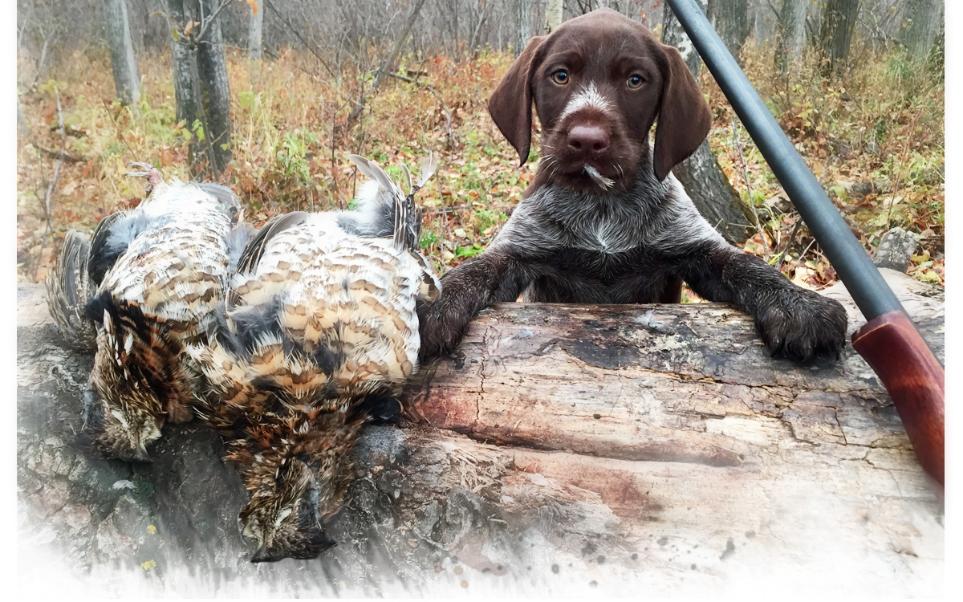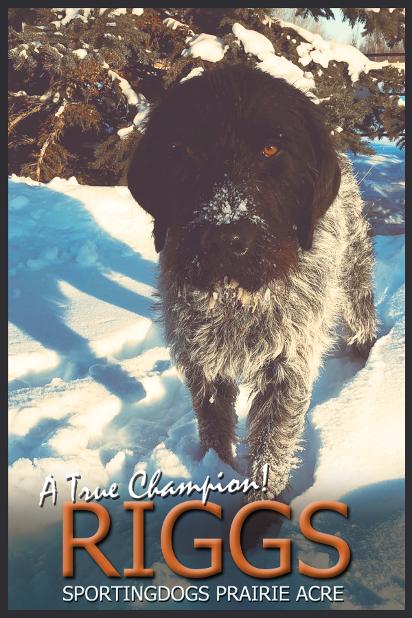 'SPORTING DOGS PRAIRIE ACRE'
REGISTERED NAVHDA
Known around our kennel as "The Bigg Rigg", Riggs is our standing german wirehair stud dog. Big head, strong shoulders and powerfully built, Riggs will hunt all day long! A wonderful nature with an easy going attitude Riggs loves to please and lives to hunt. Riggs is truly a pleasure to own and work with, sporting an incredible pedigree and living up to the highest of expectations.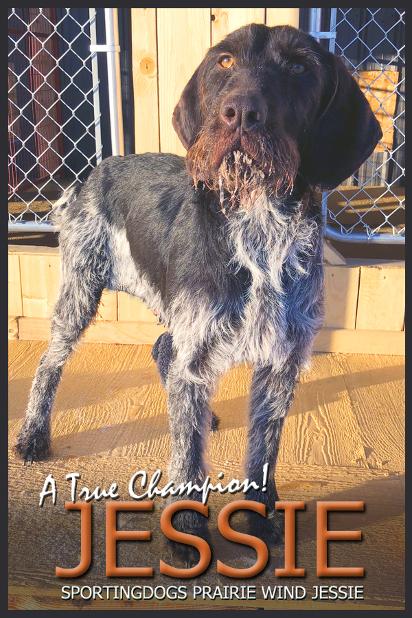 'SPORTINGDOGS PRAIRIE WIND JESSIE'
REGISTERED NAVHDA
Jessie is an outstanding german wirehair female with strong hunt drive and wonderful temperament. This amazing young gwp is a strong hunter in the field with a confident attitude. A sweet disposition makes Jessie an incredibly lovable dog and close friend whether in the home, field or truck. Truly a pleasure to own and work with.
C H A M P I O N S P O R T I N G D O G S