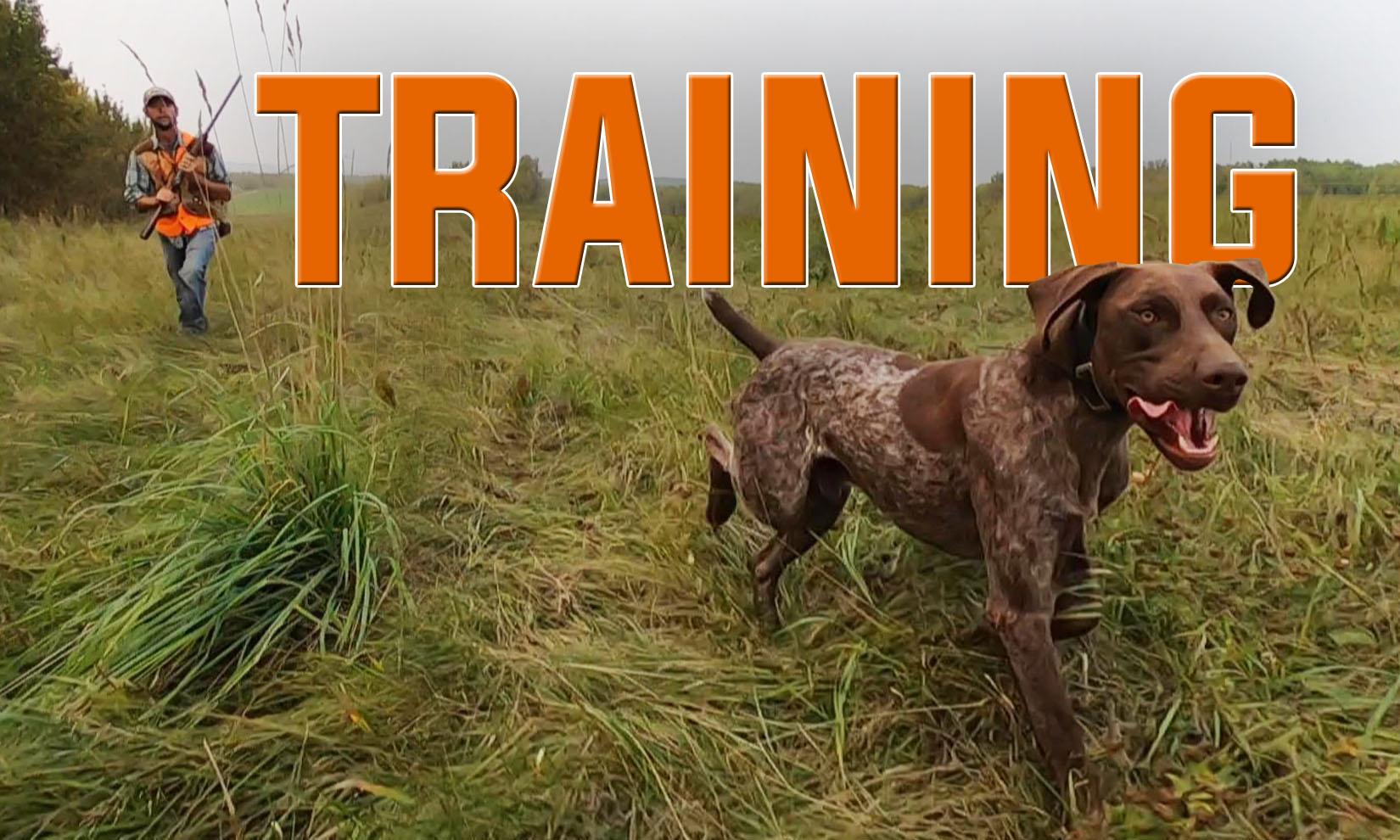 OUR PASSION LIES IN DEVELOPING A DOG TO ITS FULLEST POTENTIAL IN THE FIELD AND FULFILL IT'S PURPOSE TO BE ENJOYED AND CHERISHED AS A GREAT COMPANION.
We offer specialized training for pointing dogs. Our training philosophy is strong on patience, positive reward and consistency. Our goal in every dog is to build them up in steps, progressing steadily towards a dog that is confident in the field, eager to please, mentally confident, physically fit and over all ultimatelydeveloping into the very best dog they can be. We strive to get our dogs started very early, knowing rapid development starts in the early weeks and months of life and this is the time to begin laying the foundation.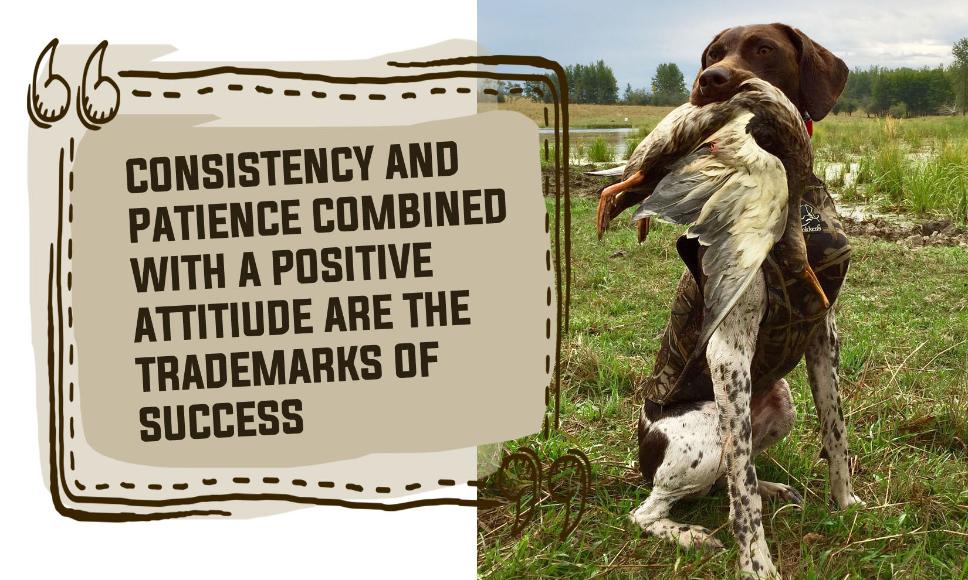 Our program consists of developing the following behaviour traits: recall (come), sit, stay, down, heel, load up (place), kennel, whoa, hold point, retrieve, bird conditioning, gun conditioning. Everything is done in steps in accordance to the dogs age and current stage of development and moves forward from there. Socialization in a positive manner is paramount as we build and shape the dogs perception and confidence. Training for obedience and good manners must be woven into the fabric of development as it is foundational and necessary to progress. We are passionate about developing dogs and to be a part of our lives, 365 days a year, in the home, in the truck and in the field. We train, of course for the finer points of hunting, but there is a lot of life in between. We strive, therefore, to develop dogs that are confident and excel both in the home and in the field.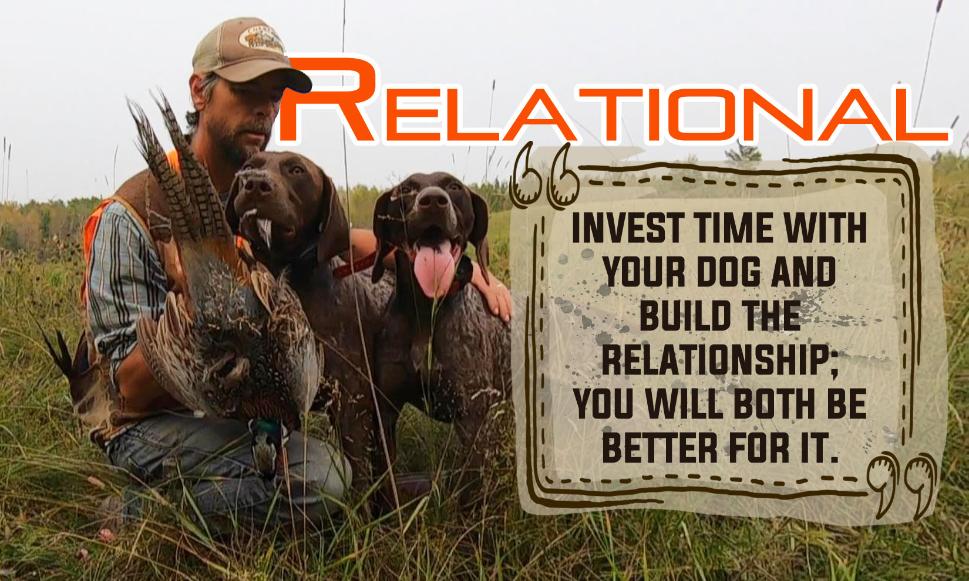 Before any training can begin a relationship must first be established. Developing a dog is all relational. This is step one for any dog that comes in for training, whether adult or puppy. This begins with building a sense of trust, friendship and very positive atmosphere. Much time is spent on nothing but building this premise, for it is the very beginning of the foundation and all successes will build upon it.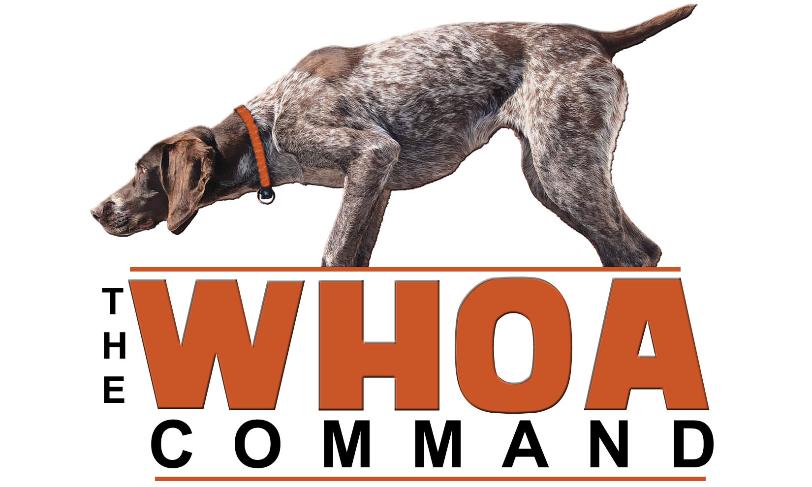 For all breeds the 2 most foundational commands are 'COME' and 'STAY'. In our training program we put a great deal of time into both of those commands, however, when it comes to pointers the 'WHOA' command is ultimately of greatest importance. We spend an enormous amount of time developing this for it is foundational to all future field development.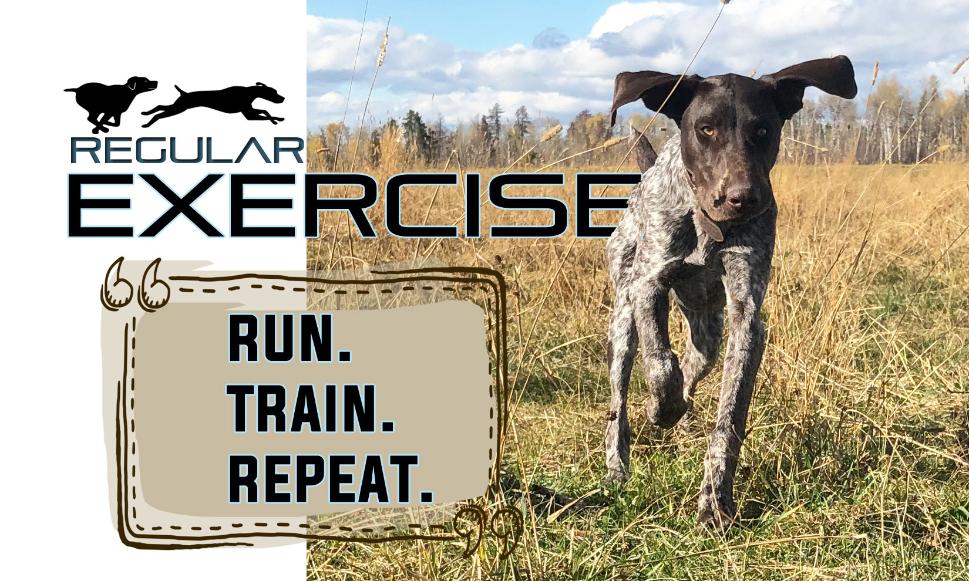 Within our training program we stress the importance of regular exercise for our dogs and you should too. It is a vital component of daily life and routine. This daily physical conditioning has many benefits. It preps the dogs before training, allowing them to burn off the initial energy for better focus. It reduces anxiety allowing for much greater mental focus. It keeps the dogs in peak physical condition year round and ready to perform throughout the bird season. And don't forget about the fact that it is just plain fun for the dogs to run. The sporting dog breeds are amazing athletes that require regular daily exercise for optimum body and mind.

You've heard it before: it takes birds to make a bird dog. In order to develop a dog that will whoa on command, back another dog, and remain steady to wing and ultimately shot, it takes birds...a lot of birds. Furthermore, the benefits to using trainer birds for the development of your dog include huge mental stimulation, huge nose stimulation and simulated opportunities to hunt. In order to promote these great benefits we raise our own birds, including pheasants, chukar, bobwhite quail, coturnix quail and pigeons and use them regularly in our training program.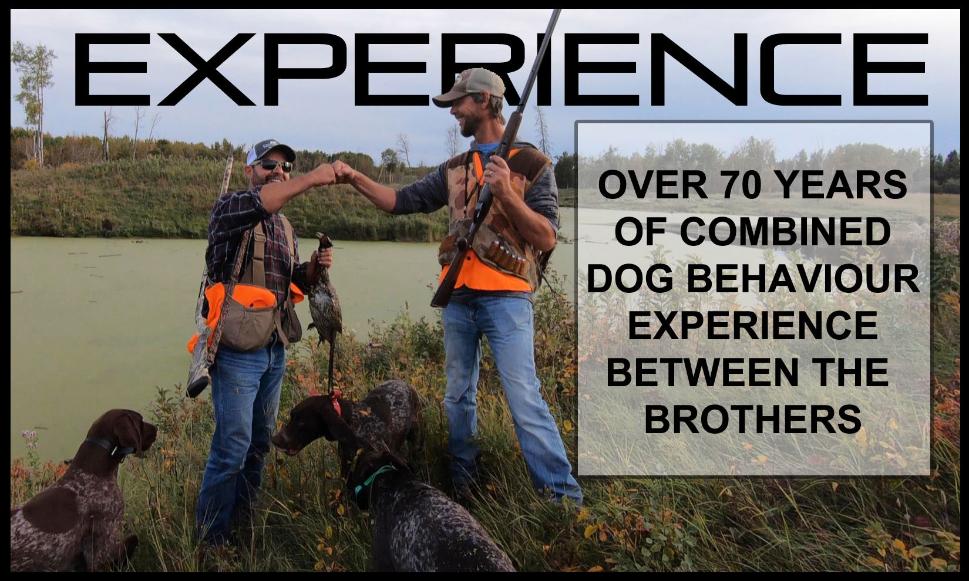 As kids growing up we always had dogs and for both brothers owning and training dogs was just a natural part of life. In time it became their sole focus and the desire to develop and breed great pointing dogs became a passion. It is, and always will be a lifestyle, with their greatest love being in the field with the dogs, hunting them and enjoying them to the fullest.